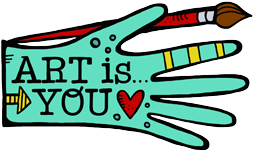 WOWSA!! I'm teaching at the incredible Perth leg of the ART IS YOU Australian Roadshow
More information is also here: http://www.eatcakecreate.com/
Check out the awesome teachers line-up. It would be fabulous to have you join my classes as well 🙂
2016 is going to be fabulous!!
Join us as we travel to Fairbridge Farm and historical village in Pinjarra, Peel region near Mandurah, Western Australia.   Here we will stay in rustic houses and lodges – many of which date back to early 1900's.   This retreat has been designed so you can day trip or stay onsite and enjoy the community atmosphere of cabin life.
You will be learning from our fabulous USA travelling faculty and with a select number of Australian faculty.  You will experience and receive all that Art is You is known for including roadshow bags, tags, trinkets and treasures.
Quality workshops will be held in various venues around the village, all within easy walking distance.  We will enjoy luscious luncheons in the gardens and in the evening, gather together for art, story telling, damper and smores.
Dates: Wednesday 13 – Sunday 17, July
Venue: Fairbridge Village, South West Highway, Pinjarra, WA
Workshops, Costs and further details released shortly.